I publish my last work.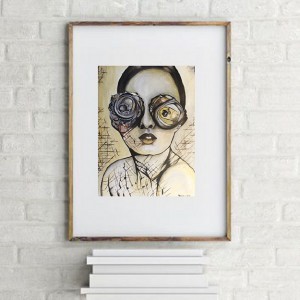 Its name is ,, Eyes,,(2018)
A very unusual picture in the painting and its name and this I liked))
I long  time chose that style and still
for a year I have been working in this style.
It's a mixture of graphics with modernism.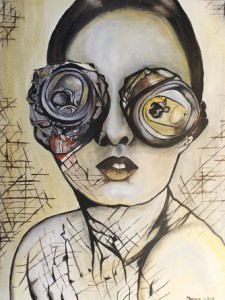 I like the layering and contrast with the classic image.
There is clearly a line between the shadows.
There is no ray impinging.
Kind of like flat drawing, but it's multilayered.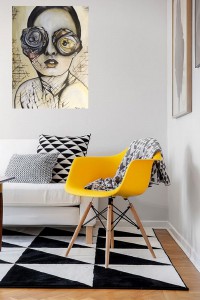 I draw painting in this style in the same color.
I publish these paintings only on www.saatchiart.com
I'm watching the activity of the site during last publication.
Unfortunately, with their paintings and images on them, I frightened the active buyers.
I have reduced the number of my paintings
I do not see anyone actively ,,like,, them…..
but it does not stop me.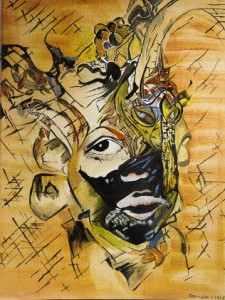 This one of the previous works.
These works have their own emphasis and I like it.
Someone told me that it was drastic.
Someone said that scary.
But nothing dramatic and terrible there.
There is such an image.
It requires a specific understanding.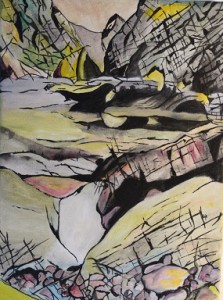 That my landscape.
All works are united by one theme and are modern.
They are made in accordance with the current trends here the schedule is connected with modernism…
Modernism is a philosophical movement that, along with cultural trends and changes, arose from wide-scale and far-reaching transformations in Western society during the late 19th and early 20th centuries.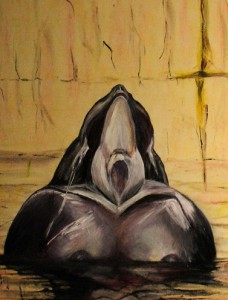 I love this work, it's unusual and original.


A few days ago, I showed the last work to the public and visitors of the exhibition.
The reviews were mixed,
I understand that it was possible and simply watercolor landscapes to draw, flowers.
And everyone will praise.
But I like this style.


I will continue to draw in this manner.
This painting is a continuation.
see more…..