There are always stops or braking in the artist's work.
It is necessary for rethinking.
What did you do?
How much did you do?
What is successful?
What do customers like?
What failed and did not work?
Why?
After such a stop, all creativity looks anew.
Have you ever had this?
I experienced such silence.
During this time, several times I wanted to sit down and draw several paintings in a row. I was drawn to creativity.
But there were reasons that stopped me – this is a bad market in the last two years, this is the inability to actively sell paintings through galleries, these are sanitary standards that interfere with work.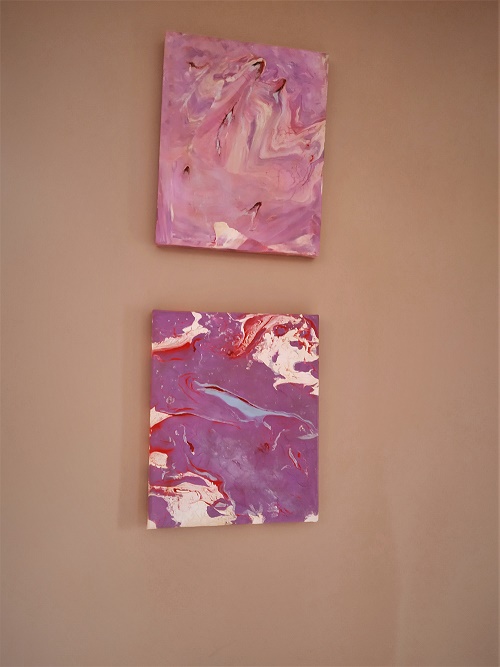 But I went back to creating a few paintings.
Let it be in the last month of the outgoing year, but I will create some work.

What has changed during my time of silence?

I met and started working with acrylic.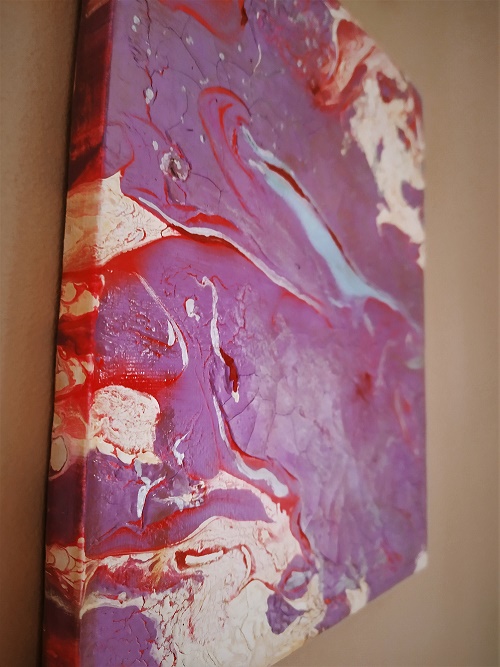 After work with oil paint, working with acrylic is both easier and more difficult.
Why, I'll explain now.
The technique of painting with oil paints is layered. After the initial layer, a second layer is applied, then you wait for the paint to dry and correct the work.
Working with acrylic is easier and faster. The base of the drawing is immediately created and then the details emerge. The material dries quickly and you need to prepare before work in advance.
It's harder, you need to quickly draw the details, highlight the background and shadows, create a graduation.
From the positivity, I will note the brilliance – this is not in the oil scale. Very bright colors and immediately my paintings revived.
I love the warm range of tones.
But I also love black and white colors.
And then I just relaxed.
Acrylic paints are very bright, rich, rich in shades.
By mixing them, very interesting drawings are obtained.
And it is very convenient to work, and most importantly, they are odorless, which makes it possible to work on large canvases and in closed rooms.
What happened with me? I created two paintings that were shown at the auction in October-November 2021 in Canada.
Now I finished work with two more paitings.

I publish one of them today.
This is a painting with a size of 8x10x0.6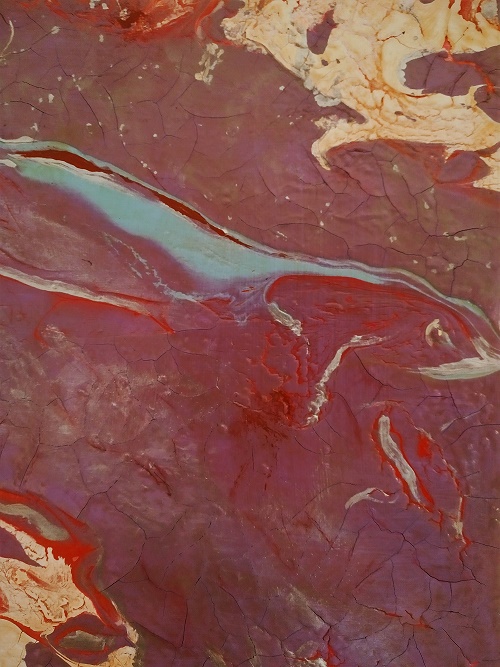 The painting was made on canvas.
The material used for the painting is acrylic,PLAKA paint silver,ink.PLAKA very nicely created the silver lines of contrast in the picture and I used them in the feathering.
I liked the red lines that came out when mixed. I shaded them and deepened them with contrasting paints. I got waves and indentations.
just look at how amazing it turned out
game of colors. Game of juicy bright colors.
Very impressive.
rich polytric, layered pattern structure, corrugation, heterogeneity.
It turned out very nicely.
I took several photos from different positions to show the depth of the picture.
I am finishing the second one.
They look together and separately.
Later I will publish the second work.
If you liked the work, write your impressions in the comments under this post.
Share your feedback with me and write, do you like modern painting and the work of artists using the acrylic technique?